Let's emboss
flat
surfaces.
DORSUM®, A Galilean intuition
---
A unique project, an original philosophy born with the aim of creating, in the furniture industry, a totally customizable type of finish: this is DORSUM®, a new patent pending system of relief finishing for lacquered surfaces.
An idea whose prestigious name refers to one of the most interesting Galilean insights: this is how, not surprisingly, Galileo Galilei defined the formations found on the Moon and the planets Mercury, Venus and Mars.
Unique formations, unique like DORSUM®.
What term could better represent a project based on the creation of reliefs than this?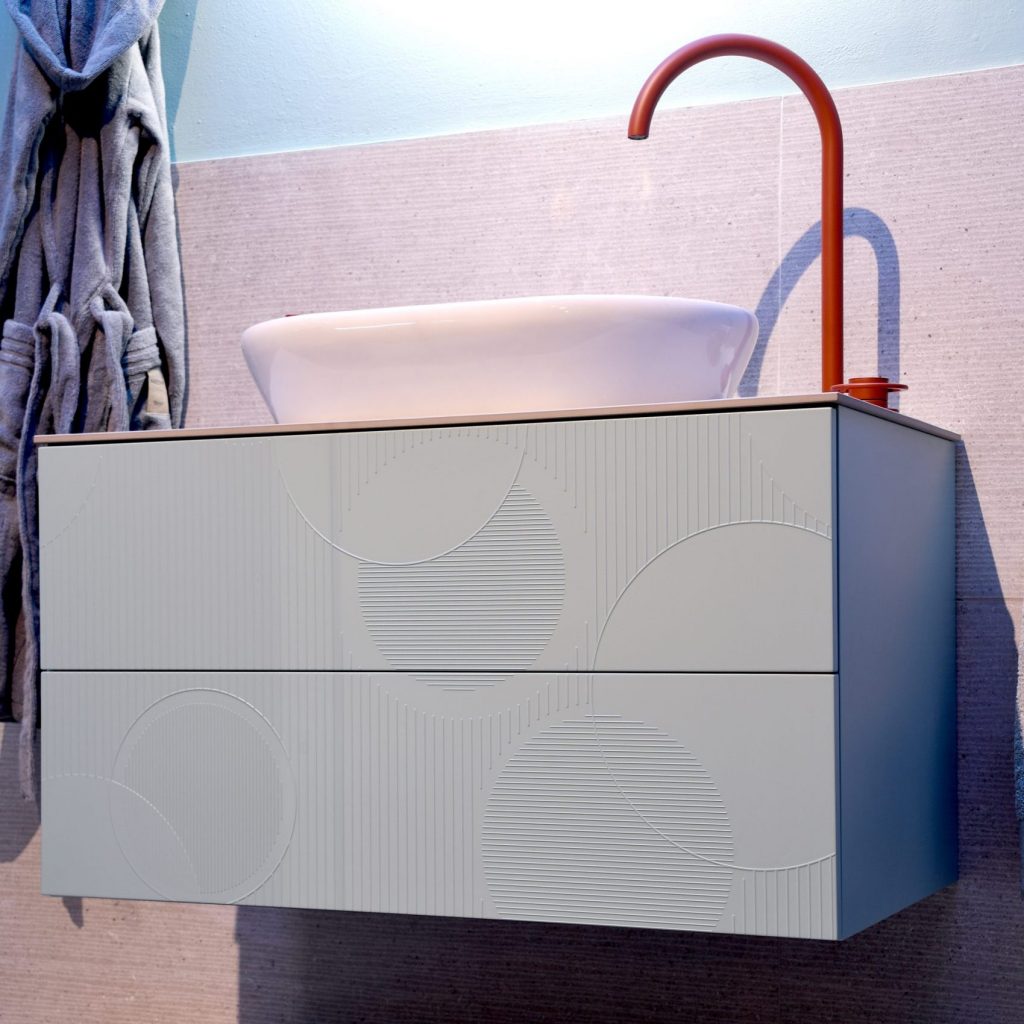 DORSUM®, the uniqueness protagonist of each piece of furniture
---
Let the details make a difference and make every surface stand out with custom embossed decorations in texture, gloss, thickness and color.
DORSUM® is the key to ensuring that uniqueness is the protagonist of every piece of furniture: from the doors to the cabinet doors, from the splash guards to the rear shower and rear basin panels, the planar volume is embellished with single or multi-level decorations, in which every detail it is carefully positioned in order to avoid repetitions and to be able to use the play of light.
Choose DORSUM® means allowing each room to stand out in an innovative and original way, each wall décor element to harmoniously match, in graphics and shades, the wallpaper behind, in a perfect total look.
Let's emboss
flat
surfaces.
wood | aluminium | glass | plastics